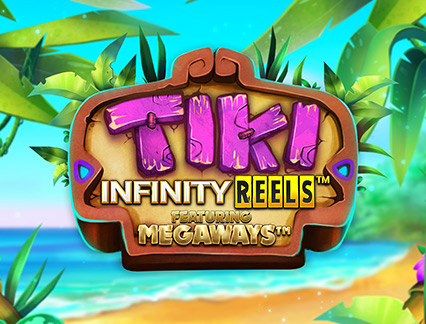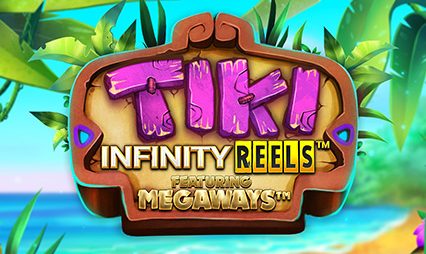 New from the Relax Gaming licensed by Big Time Gaming!
General information.
The slot has Infinity Reels mechanics, Megaways mechanics, JackPot, and the maximum payout per spin can reach x10000 of the bet!
Functions and mode of the main game.
1. Stacks of symbols.
Symbols can appear in stacks, occupying up to a whole reel.
2. Wild symbol.
Replaces any symbols other than Scatter symbols and has no value of its own.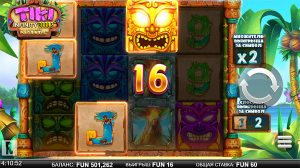 3. Infinity Reels mechanics.
The slot features the Infinity Reels mechanic. Thanks to it the reels can expand infinitely, creating more and more paylines.
Endless reels should be considered conditionally endless, since the slot has a maximum payout per spin limit.
The initial minimum number of cells is 3 × 3, but it can be increased thanks to Megaways.
4. Megaways mechanics.
The slot implements the Megaways mechanic, thanks to which a different number of cells can drop out on the reel.
The minimum number of cells on one reel is 2, and the maximum is 5.
5. Expansion of the drums.
The reels are expanded when a winning combination is received.
If the winning combination is completed, the reels continue to expand.
6. Multiplier.
The multiplier increases by 1 step with each new reel.
Initial multiplier – x1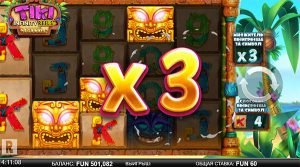 Bonus game mode.
1. Launch.
The bonus game is triggered when the Scatter symbols create any winning combination – 5 or more Scatter symbols are required.
2. Selecting the number of rotations.
The initial number of free spins is 10.
3. Multiplier
The resulting multiplier is not reset between spins, remaining until the end of the bonus game.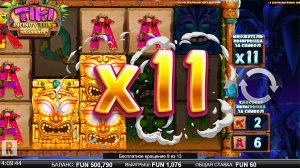 4. Additional free spins.
Additional free spins can be obtained in several ways:
– every 2 additional reels award 1 additional free spin.
– each winning combination of 3 Scatter symbols awards 4 additional free spins.
JackPot.
The slot has a JackPot function, which is awarded if the player was able to add 12 or more additional reels.
The JackPot amount is fixed and equals x888 of the bet.
Technical information.
Paylines: from 8
Maximum payout per spin:
– x888 – JackPot for expanding the reels
– x10000 – manufacturer limitation
Release date: from 11/2020 – depends on the casino
Opinion.
This novelty is the second slot in which two different mechanics are combined – Infinity Reels and Megaways!
As for the game itself, this version does not have some of the functions that were implemented in the first version, and also in Tiki Infinity Reels Megaways the maximum payout per spin is halved – from x20000 to x10000 of the bet.
Unfortunately, the manufacturer did not provide for the mode of buying a bonus game either.
But the graphic component in this version has definitely changed for the better!