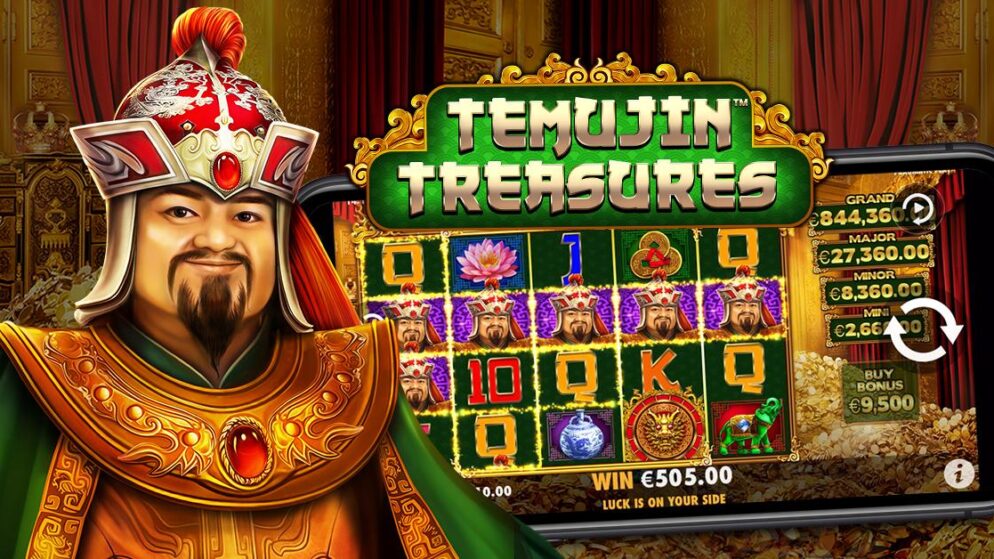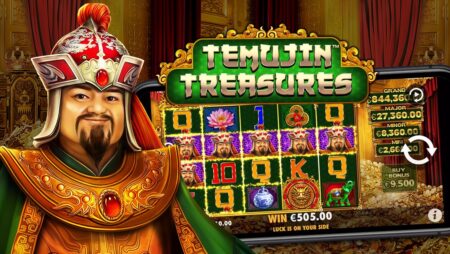 New from Pragmatic Play!
General information.
The slot has 5 × 4 reels, 1024 paylines, a bonus game buy mode, and the maximum payout per spin can reach x8888 of the bet!
Functions and mode of the main game.
1. Winning combinations.
All symbols, regardless of value, are played from 3 pieces.
2. Stacks of symbols.
Symbols can appear in stacks, occupying the entire reel.
3. Wild symbol.
Replaces any symbols other than Scatter and Fire symbols and has no value of its own.
Wild can only drop out on reels 2, 3, 4 and 5.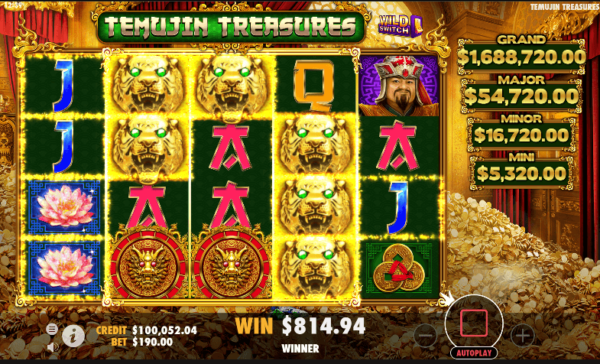 4. Replacing Wild.
If 6 or more identical symbols appear on reels 2, 3 and 4, they turn into Wild.
Bonus game mode.
1. Purchase.
If the player does not want to wait, then he can buy a bonus game at any time by pressing the corresponding button in the slot menu.
The purchase price is always x100 of the bet.
For example: a $ 1 bonus game will cost $ 100.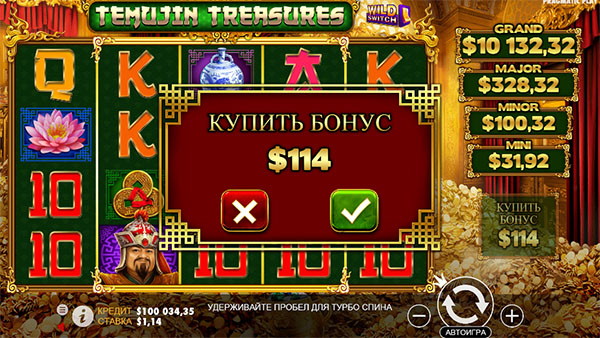 2. Normal startup.
In the usual mode, the bonus game starts when Scatter symbols appear on the 2nd, 3rd and 5th reels.
3. Wheel Levels.
The bonus game starts with a Wheel being awarded to the player.
a. Wheels Prizes, except for the last one.
On the first Wheel, as well as on the next four players, the following prizes await:
– Jackpot – 4 types.
– Rate multiplier.
– Free spins – from 6 to 50 spins.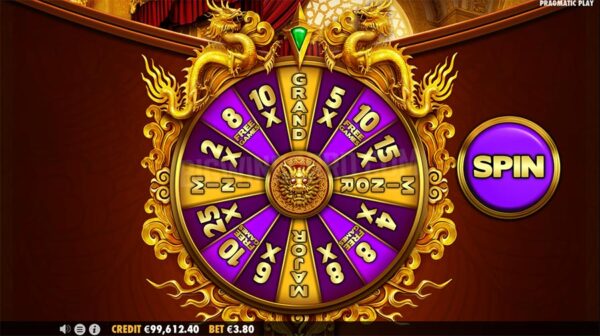 If the player can reach the last Wheel – the sixth, then only free spins await him.
4. Functions of Fire symbols.
Such symbols can appear on reels 2, 3 and 4.
Fire symbols can transform into the following functions:
– additional free spins – from 1 to 5 spins.
– Wild symbol multiplier – x1, x2, x3 or x5.
– cash payment – from x100 to x5000 of the bet.
– JackPot.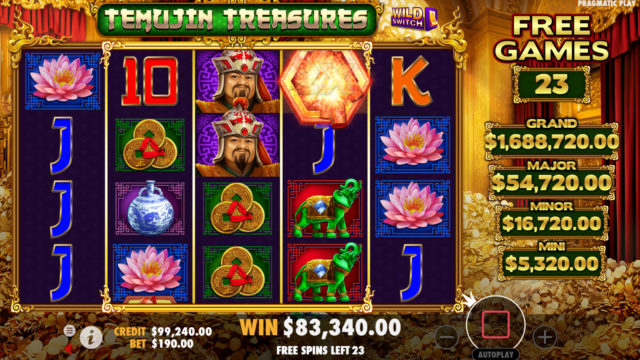 5. Multiplication Wild.
If there are more than one Wild symbols, their multipliers are multiplied among themselves.
6. Consolation prize.
If the bonus game does not bring any winnings, a consolation prize is awarded in the amount of x10 of the bet.
7. Types of JackPot.
There are 4 JackPots in the slot:
Mini – x28 of the bet.
Minor – x88 of the bet.
Major – x288 of the bet.
Grang – x8888 from the bet.
Technical information.
Paylines: 1024
Maximum payout per spin: x8888 – Grand JackPot
Release date: 18/03/2021
Opinion.
Although in the main game mode you can get a decent win by replacing regular symbols on the 2nd, 3rd and 4th reels with Wilds, the main fun begins in the bonus game mode, where the player gets up to six bonus Wheels, with the opportunity to win various prizes, including local ones. JackPot.
After the Wheels have been drawn, you will receive free spins, where there is an opportunity to get Wild symbols with multipliers that are multiplied among themselves!