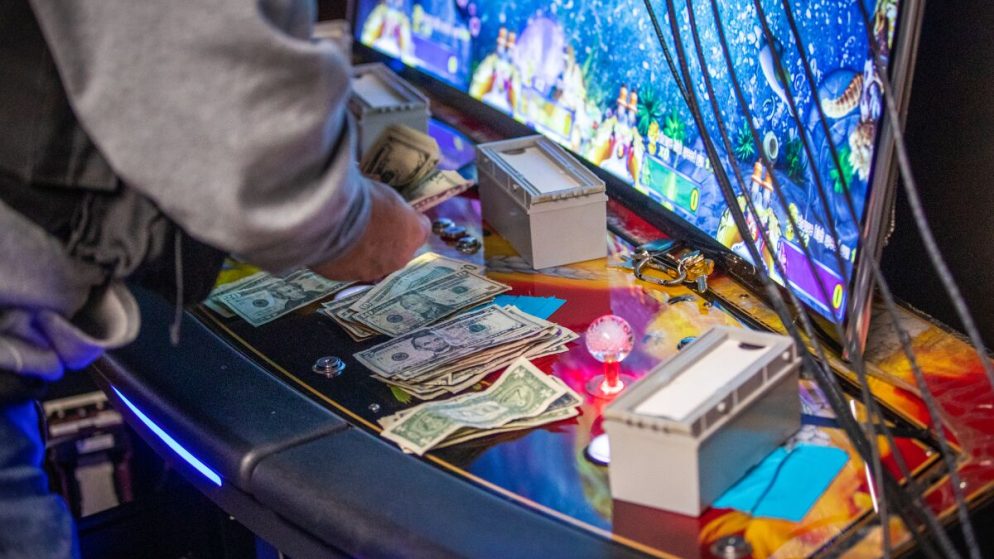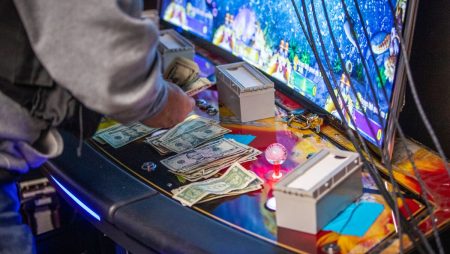 The underground gambling market worldwide surpasses the legal industry in size. Despite gambling prohibitions, it exists in various countries. This article presents statistics, measured in dollars, on different aspects of underground gambling. Some data may be outdated due to challenges in data collection and processing.
$1.7 billion – Ndrangheta's gambling revenues
The Ndrangheta clan, hailing from Calabria, Italy, may not have the same level of recognition as the Cosa Nostra or the Camorra. Nonetheless, it has maintained its status as one of the world's most powerful criminal organizations for many years.
The annual revenues of the Ndrangheta clan reach tens of billions of dollars, with a substantial portion stemming from illegal gambling. In 2013, Demoskopika, a research organization, reported that Ndrangheta made a staggering $1.7 billion through underground gambling, contributing to a total revenue surpassing $70 billion.
500 people a year – the number of cheaters apprehended in Las Vegas
According to the Nevada Department of Gaming Control, approximately 500 individuals are apprehended each year in Las Vegas for attempting to defraud casinos through various means. These offenses are deemed serious enough to warrant police involvement and subsequent legal proceedings.
Out of all the scammers, only one-third are employed within casinos, while the remaining two-thirds consist of visitors to the establishments who engage in fraudulent activities.
In recent years, the task of identifying cheaters has become more challenging for security officers, as criminals continually embrace advancements in science and technology. Their array of tools now encompasses miniature cameras, handheld computers, portable ultraviolet and infrared radiation sources, specialized contact lenses, and various other cutting-edge devices.
One hundred people a year are apprehended at cockfights in California
In California, illegal cockfights enjoy widespread popularity, often involving substantial sums of money. The stakes reach their pinnacle in Los Angeles, where the police report that a single winning bet can yield up to fifteen thousand dollars.
Back in 2010, law enforcement in San Bernardino carried out a major crackdown, apprehending 43 individuals involved in underground betting sites and confiscating around 400 roosters (My Fox LA, 2013). Despite these efforts, the practice of cockfight betting persists to this day, proving difficult to eliminate.
Cockfighting organizers earn $2,000 a day
In Oregon, authorities arrested a Romanian princess who was organizing and profiting from cockfights held on her ranch. Her accomplice in this illegal activity was her husband, a former sheriff's deputy.
The pair organized a sweepstakes along with offering additional paid amenities such as food, drinks, and entertainment for guests. They managed to earn an average daily income of $2,000.
Underground gambling in Thailand
The Institute of Social Research at Chulalongkorn University compiled revealing statistics on gambling in Thailand, uncovering startling findings:
The underground betting industry amounts to a staggering $21-27 billion.
64% of residents engage in gambling activities within a year.
63% of Thais begin gambling before the age of twenty-four.
Approximately twenty million individuals participate in underground lotteries.
Slightly over nineteen million Thais purchase state lottery tickets.
More than three million Thais frequent illegal gambling establishments.
It is evident that a significant portion of the population favors illicit gambling over legal alternatives in the country.
Statistics on illegal betting
Illicit sweepstakes thrive worldwide, encompassing various popular sports. Here are intriguing figures:
Underground bookmakers in the US handle $80-$380 annually in NFL soccer bets.
Illicit college soccer betting in the US reaches an annual volume of $60-$80 billion.
Illegal baseball betting in the US amounts to $30-$40 billion each year.
The March Madness basketball tournament sees approximately $2.5 billion in illegal wagers annually.
Around 1% of NCAA league basketball games are suspected of being fixed.
The total annual turnover of illegal cricket betting reaches approximately $50 billion.
FIFA estimates that underground soccer betting generates $15 billion in annual revenue.
Roughly a third of American college team athletes engage in prohibited betting through intermediaries or illegal bookmakers.
Underground betting sites account for as much as 80% of the global betting industry.
Money Laundering Through Illegal Gambling
Criminals employ diverse methods for money laundering, with the gambling industry being no exception. Consider the following statistics:
In Germany, the Organization for Economic Cooperation and Development (OECD) approximates an annual money laundering amount of $65-$78 billion, with over $150 million of it linked to underground gambling facilitated by fraudsters.
According to a report by the Chinese Congressional Executive Commission, Macao casinos witness an annual money laundering volume of up to $202 billion.
The Sorbonne in Paris and the International Center for Sports Security estimate that sports betting accounts for around $140 million in money laundering activities.
Other data
Here are some intriguing statistics worth noting:
A minimum of 16% of college students in the United States engage in online gambling on a monthly basis.
In 2009, a staggering 600,000 individuals in China were apprehended for their involvement in diverse forms of illicit gambling.
Industry experts assert that Macao's casinos conceal a significant portion of their earnings. Analysts estimate that in 2013 alone, they withheld approximately ninety billion dollars, declaring a mere forty-five billion during the same timeframe.
Conclusion
Within casinos and similar gambling establishments, significant amounts of money circulate, thereby attracting various types of fraudsters. Moreover, the nature of this industry facilitates a wide range of financial malpractices, including money laundering, match-fixing, and the provision of illicit services. Undoubtedly, criminal activity within this sector persists despite authorities' relentless efforts to combat it.
To keep abreast of all the news and events in the world of online casinos, we recommend visiting the Blog and Articles section of our website. There you will find the latest and most interesting materials about new games, bonuses, promotions and much more. We constantly update this section so that our players always have access to relevant information.