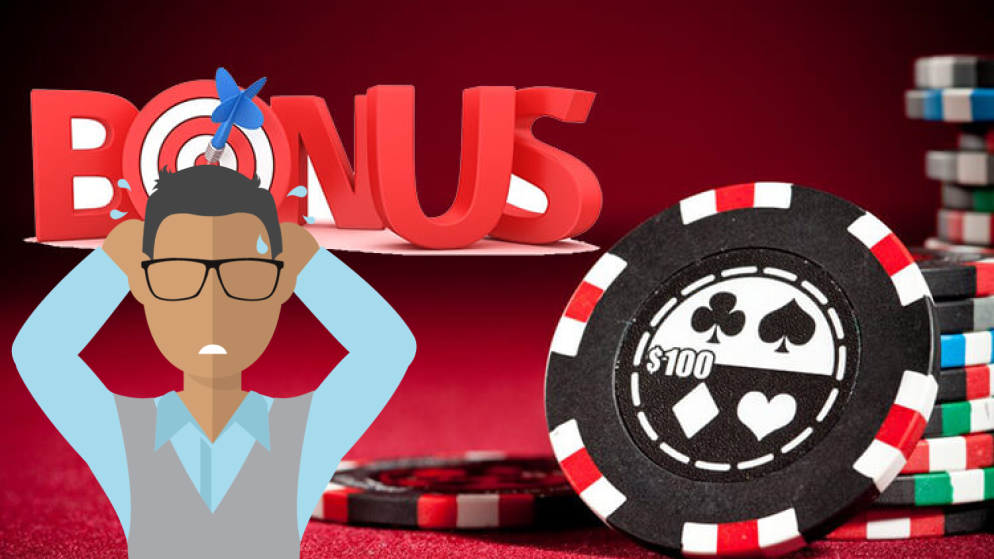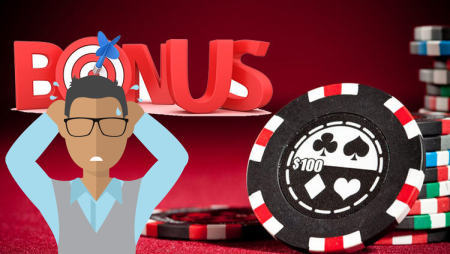 Receiving bonuses in online casinos is appealing, but operators don't favor users registering solely for them.
While receiving bonus credits at online casinos may be appealing, they do not guarantee actual winnings or withdrawal. TTR Casino discusses these challenges.
Best casinos with no-problem bonuses
Looking for reputable online casinos with attractive bonuses? Check out our website's recommended list of reliable gambling sites. They offer generous rewards without any hassle or scams.
Check out the casino reviews on our Casinos page and register with the one that suits you. Prior to depositing and claiming bonuses, make sure to review the terms and conditions thoroughly.
Types of bonuses at online casinos
New to online gambling? Or maybe you just need a quick refresher on bonuses? We've divided them into five types:
No deposit bonuses for new sign-ups.
Welcome bonuses for your first few deposits.
Regular reload bonuses.
Bonuses for various actions (e.g. achieving loyalty levels).
Personal gifts from the casino's admin (often for VIPs).
Online casinos use various ways to attract and incentivize customers, including:
Free spins on slot machines for registration, deposits, or reaching new levels.
Cashback, which returns a percentage of money lost, typically based on customer status.
Comp points, earned through bets and deposits and exchangeable for money or gifts.
Prize draws, such as lotteries and races, offering valuable rewards for participation.
TTR Casinos has detailed articles discussing various promotions, with separate ones for each type. The focus of this article is mainly on bonuses, while freespins and other services have their own dedicated publications. Cashback and comp points are also covered.
Rules for online casino bonuses
The rules for each bonus can be found in its description on the online casino's website or in TTR Casinos' review. However, there are basic conditions that apply to most offers.
Online casino bonuses are typically awarded after completing specific actions, such as registration, depositing funds, or achieving a new status. Sometimes, bonuses are given as unexpected gifts. It's important to note that bonuses usually have an expiration date, and must be used before this deadline.
Bonus credits cannot usually be withdrawn immediately from an online casino. Instead, they must first be wagered. Each bonus offer comes with a specified wagering requirement, expressed as a coefficient (such as x5, x10, x30, x50, etc.). The wagering requirement determines the amount of bets that must be placed before the bonus can be withdrawn.
Once a player meets all of the bonus requirements, they may choose to either order a payment or leave the funds in their account to continue playing at the online casino.
Being aware of the potential difficulties that may arise at each of the stages mentioned above is crucial to avoid misunderstandings and unpleasant situations that could result in money being deducted and the account being blocked.
Problems with getting bonuses
Taking the bonus advertised on the official website of an online casino is not always a simple task. Sometimes clients encounter problems that are either their own fault or due to the rules.
Territorial restrictions
Online casinos often have restrictions on accepting customers from specific countries, for various reasons including:
High number of bonus-hunters from those countries;
Explicit focus on players from certain regions;
Legal restrictions and regulations;
Difficulty with financial transactions;
Personal bias or prejudice against a particular nationality;
Negative experiences with the country, among other reasons.
No matter the rationale, if a player is deemed undesirable, they may not be granted access to truly lucrative bonuses. It's not unheard of for a scenario where a player is allowed to register, deposit funds, and play games at an online casino, but they are barred from participating in promotions.
Unfortunately, there is not much that can be done about this issue. While it is possible to try and contact customer support and request an exception, the success of such requests is uncertain.
Problems with promo codes
It is common for online casinos to require customers to enter promo codes to redeem promotional offers. However, some inexperienced customers may forget to enter the code and then be surprised when they do not receive the promised bonus. It is important to be cautious and ensure that the correct code is entered. In the event of a mistake, customers can contact the casino's support team for assistance.
Going not through a link
Exclusive bonuses are often available only through affiliate links on the official casino website. If you don't use the correct link, you may not be eligible for the promotion. TTR Casinos also operate on this principle, so it's important to read the terms and conditions carefully.
If you've already registered but forgot to use the link, you can contact customer support to explain the situation. They may be able to assist you in finding a solution.
Incompatibility of promotions
It is generally not allowed to use multiple promotional offers simultaneously at online casinos.
While some cases are straightforward, such as using a free registration bonus before depositing money and claiming a deposit bonus, other promotions for returning customers may operate concurrently over an extended period. It's crucial to read the rules carefully to avoid confusion, as a player might mistakenly take both free spins and a reload bonus without realizing it's prohibited by the bonus program.
Be careful not to make such mistakes.
"Other people's" bonuses
Attempting to participate in promotions that are not intended for you should be avoided at all costs. This situation often arises when previously registered users attempt to claim starter bonuses designed solely for newcomers.
Typically, online casinos have technical measures in place to restrict access to bonuses only to eligible users. Even if a software error occurs that allows access to bonuses improperly, it's not advisable to take advantage of the situation.
In addition, creating multiple accounts to repeatedly claim bonus offers is strictly prohibited and can lead to severe penalties for violating the rules.
Territorial restrictions have already been described above.
Lack of communication with the helpdesk
Occasionally, bonuses may require activation by a support agent. In other words, after fulfilling the necessary requirements, you will need to submit a request to the support team. A representative will then review your request and credit bonus credits if you have complied with all the requirements correctly.
In most cases, activating bonuses through the support team is a straightforward process. However, in low-quality online casinos, the customer support may not be reliable. It's possible that they may be difficult to reach through any of the advertised communication channels.
Suppose you have signed up on a Saturday morning, made a deposit, and requested a starter bonus, but the support team is unresponsive because they are on a weekend break. This can be a problem if the bonus credits are supposed to be credited within 24 hours of the deposit, as stated in the rules.
Problems with wagering bonuses
Let us examine the evident challenges and obstacles that arise less frequently but are equally significant when it comes to wagering bonus credits.
The wager is too big
One of the major challenges that online casino bonus enthusiasts face is meeting the wagering requirements. Often, the wagering requirements can be quite large, making it difficult, and in some cases, almost impossible to fulfill them.
Why do online casinos impose such high wagering requirements? The answer is simple and well-known to experienced players. Casino operators offer bonuses not to make it easy for players to profit from them, but to attract new players and retain existing ones. They want players to keep playing and stay on their site for as long as possible, with the ultimate goal of keeping players' funds in their account rather than seeing them withdrawn.
By setting high wagering requirements, casinos have found an effective way to keep players engaged on their site for longer periods. Most players tend to be overly optimistic when it comes to their chances of winning, even when faced with x50 (bonus plus deposit) requirements.
For newcomers, bonus credits are often the first incentive to start playing. As they progress, they may start using their own deposits to continue playing and take advantage of future promotions, eventually becoming regular customers of the casino.
Restrictions on games and bets
Several online casinos restrict the wagering of bonuses only to slot machines and games with low RTP. Some cautious operators of gambling even ban slot machines with relatively high return. Additionally, games like video poker, blackjack and baccarat are excluded.
Before proceeding, it is necessary to study the huge lists of excluded slots in the Bonus Terms and Conditions section.
Sometimes, bonuses can be wagered on games of different genres, but only fully accounted bets on video slots. On models of other categories, only a percentage ranging from 50% to just 2% is taken into account.
It is essential to be aware of possible restrictions on bets as well. For instance, some online casinos may not allow players to use bonus credits on equal chances in slots or video poker.
Short validity period
Typically, players have ample time to utilize their bonuses without feeling rushed. However, issues arise when a user forgets about the bonus or initiates a promotion, but due to personal reasons, cannot participate in the casino games.
It's important to be realistic about the situation. If you're unsure about meeting the bonus credit requirements, it's better to delay the application.
Additionally, some casinos prohibit certain mutually exclusive bets on roulette. For instance, placing bets on both red and black at the same time may be disallowed.
Problems with bonus withdrawal
Once you have fulfilled the bonus wagering requirements, the bonus credits will be transferred to your main balance, allowing you to utilize them in any way you wish. If any withdrawal issues arise at this point, they should theoretically not be linked to the bonuses.
Nonetheless, it is important to acknowledge that certain online casinos may postpone payment processing when it comes to funds won from bonus programs. This frequently happens if a new player has taken a no-deposit or initial deposit bonus, won, and managed to complete the wagering requirements.
What are some potential negative outcomes for players?
A lengthy and complicated verification process;
Disputes over fulfilling the bonus wagering requirements;
Limitations on specific payment methods;
Unforeseen rules in the fine print that were overlooked, among other issues.
Some online casinos with dubious practices may use even the slightest excuse to deny a player their winnings. In cases where there are no grounds for complaint, the casino may delay payment, hoping that the player will cancel the withdrawal and continue playing with the funds.
Tips for online casino bonus lovers
To ensure a safe and smooth experience with online casino bonuses, it's important to follow these key recommendations:
Choose reputable online casinos with a solid track record.
Always adhere to the terms and conditions of the bonus program, even if any violation is unintentional.
If we take a closer look at the situation, the following tips can be provided:
Refrain from being enticed by exceptionally generous promotions offered by unknown online casinos.
Opt for bonuses that are achievable to fulfill. Take into account the wagering requirements, the list of permissible games, betting limits, and all other criteria.
Thoroughly examine the terms and conditions of the promotion you intend to participate in.
Bear in mind all the provisions of the general user agreement applicable to the site.
Adhere to each requirement and do not consider any of them trivial.
Do not hesitate to ask questions to the support team and insist on detailed clarifications of all the points from their representatives.
When communicating with the support team to resolve issues with bonuses, maintain discretion as much as possible.
Read reviews of bonus programs and articles with tips on bonus-hunting on TTR Casinos.
Do you have a problem with casino bonuses?
Problems with bonuses can happen to anyone playing at online casinos, despite following all the rules. There are various reasons for such issues, including disputes with the administration, malfunctioning software, or dishonest behavior of the management.
However, the risks can be minimized by playing at a reliable online casino with a good reputation.
If an operator values their reputation, they will prioritize transparency and fair play, and try to resolve any issues with the client. Therefore, players should not avoid participating in the bonus program out of fear of running into trouble, but rather ensure they adhere to the rules and not be seen as a "bonus hunter".
To keep abreast of all the news and events in the world of online casinos, we recommend visiting the Blog and Articles section of our website. There you will find the latest and most interesting materials about new games, bonuses, promotions and much more. We constantly update this section so that our players always have access to relevant information.