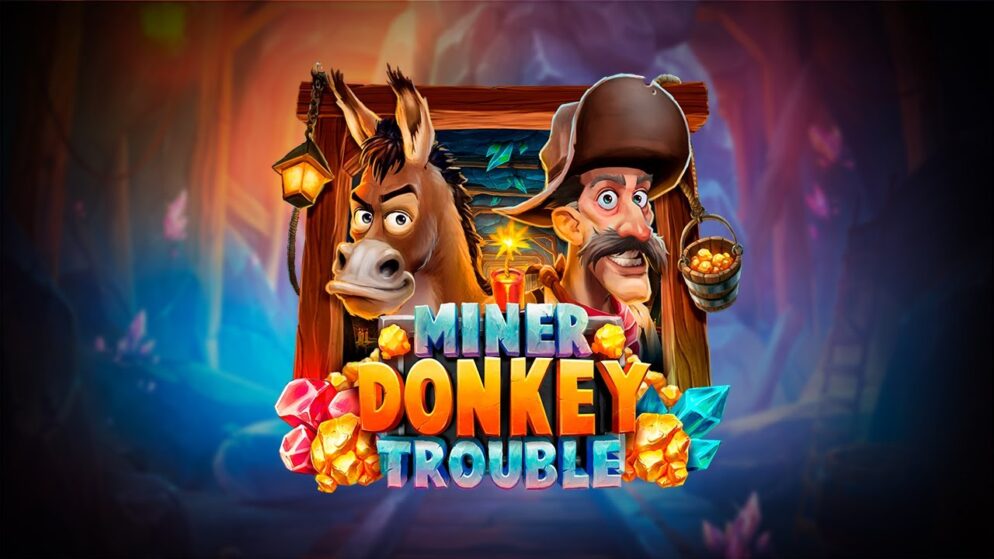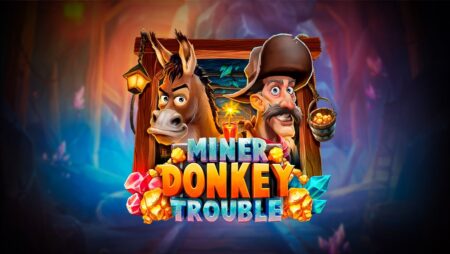 New from Play'n GO!
General information.
The slot is a cluster slot, it has a bonus game mode with a progressive multiplier, and the maximum payout per spin can reach x10000 of the bet!
Functions and mode of the main game.
1. The playing field and winning combinations.
The slot has a 5 × 7 playing field.
Symbols are played if they border on each other from 5 to 18 pieces.
If there are more than 18 identical symbols, payment is made as for 18.
2. Wild symbol.
Replaces any symbols other than Gold, Pickaxe and Scatter symbols, and has no value of its own.
Wilds can only appear through additional functions.
3. Bottom row.
The lowest row, which is highlighted by a frame, participates in the game, but also activates the Gold symbols.
Such symbols should go down to the bottom row, after which they will be activated.
4. Spin multiplier.
The spin multiplier can increase with each addition of the Gold symbol, which must be activated in the bottom row of the slot.
5. Destruction of winning combinations.
The winning combinations are destroyed, and new symbols are dropped in their place.
All this is part of one spin.
6. Filling the scale.
Each destroyed symbol fills the scale on the left side of the slot, activating additional functions.
7. Functions.
The slot provides the following additional functions:
a. Three destruction from the Donkey.
– Donkey removes all stone symbols.
– Donkey removes all symbols of crystals and stones.
– Donkey removes all symbols of crystals and stones with a guarantee of up to 5 Gold symbols.
b. Pickaxe symbol.
When dropped, adds from 4 to Wild symbols to the playing field.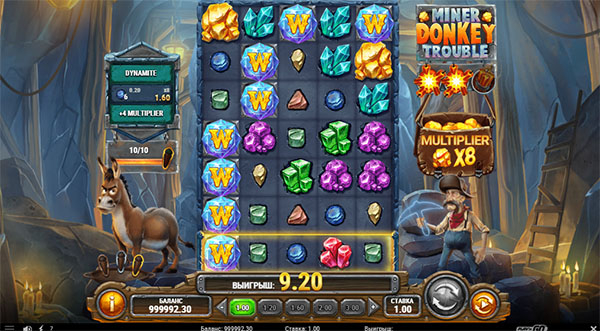 c. Random Mega Symbol.
1 or 2 symbols of 2 × 2, 3 × 3 or 4 × 4 are added to the playing field.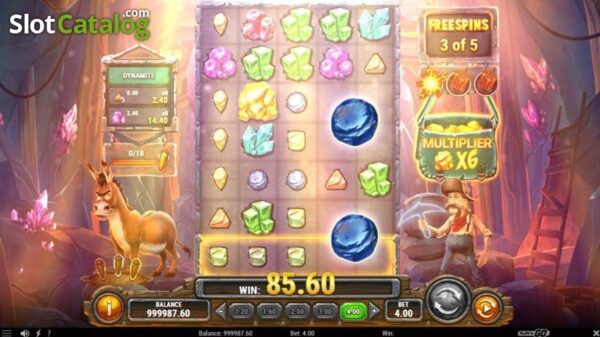 d. Dynamite.
Dynamite explosion removes adjacent symbols from the field, adding 2 Wild symbols.
The Dynamite symbol also triggers the bonus game.
Bonus game mode.
1. Launch.
The bonus game starts when you receive three Dynamite symbols within one spin.
2. The number of free spins.
The initial number of free spins is 5.
3. Multiplier.
If a multiplier was activated when receiving free spins, then it also applies to free spins.
The multiplier is not reset between spins and can be increased according to the general rules.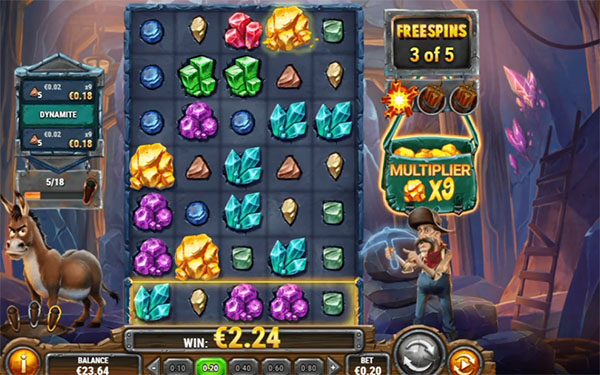 4. Additional free spins.
Upon receiving 3 Dynamite symbols, the player is awarded 5 additional free spins.
The maximum number of free spins is 20.
Technical information.
Winning combinations: from 5 symbols
Maximum payout per spin: x10000 – manufacturer's limit
Release date: 14/01/2021
Opinion.
The miner has problems with his donkey: the donkey kicks, giving part of the mined gold it is not clear to whom, that is, to you.
The slot is made in the old traditions of Play'n GO – to collect something with additional functions.
The maximum payout for a spin is not bad for this manufacturer and is equal to x10000 of the bet!