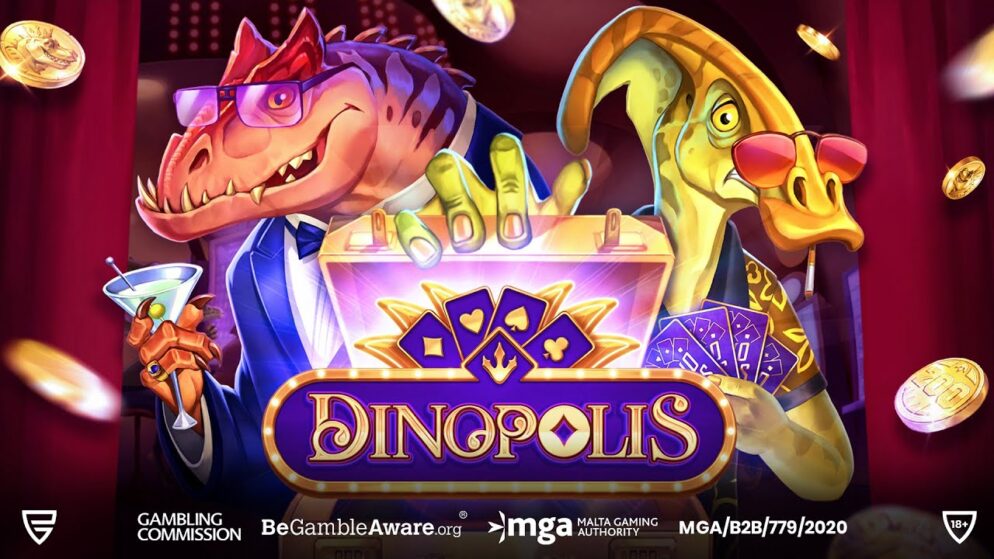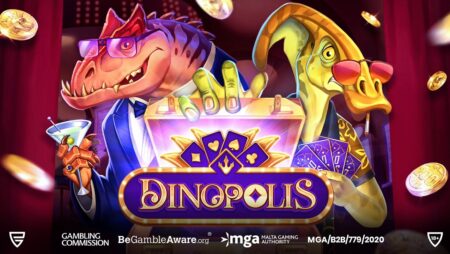 New from Push Gaming!
General information.
The slot has 576 paylines, a bonus game mode, and the maximum payout per spin can reach x50000 of the bet!
Functions and mode of the main game.
1. The structure of the drums.
The slot has non-standard reels 3 + 4 + 4 + 4 + 3, which is equal to 576 paylines.
2. Winning combinations.
All symbols, regardless of value, are played from 3 pieces.
3. Stacks of symbols.
Symbols can fall out in stacks, while occupying part of the reel.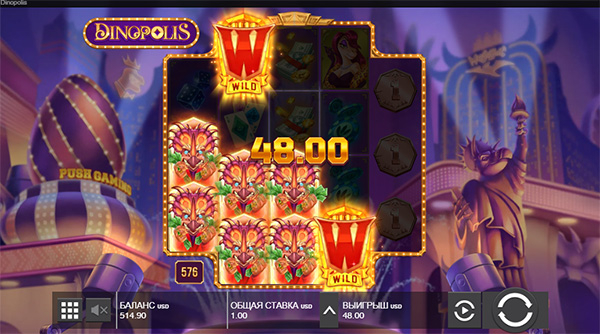 4. Wild symbol.
Replaces any symbols other than Scatter symbols and has no value of its own.
Wild can only drop out on reels 2, 3 and 4.
5. Wild multiplier.
The Wild symbol can also have a multiplier of x2 or x3.
6. Coins.
Coin symbols can only appear on reels 1 and 5.
In order to win the coin denomination, you need to get at least 3 identical coins.
Wild symbol also complements the number of coins.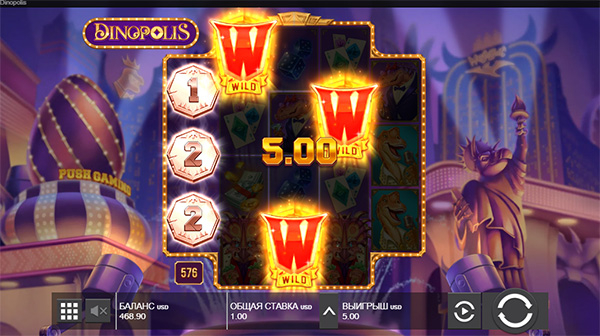 Bonus game mode.
1. Launch.
The bonus game starts when Scatter symbols appear on the 2nd, 3rd and 4th reels.
2. Function selection.
At the very beginning, the player chooses a card with the function.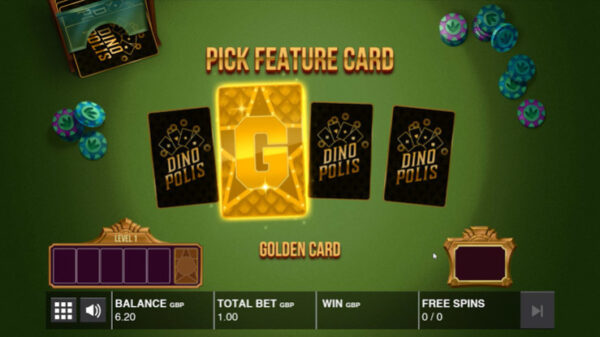 Possible functions of the bonus game:
a. Wild symbols with a multiplier x2, which is located on the entire reel – 2, 3, 4
b. Increase the multiplier of one Wild on the reel by 1 point.
c. Increase the multiplier of all Wilds on the reels by 1 point.
d. Gold Card: The player gets 2 additional choices.
3. The number of free spins.
The number of free spins is also determined by the choice of the card.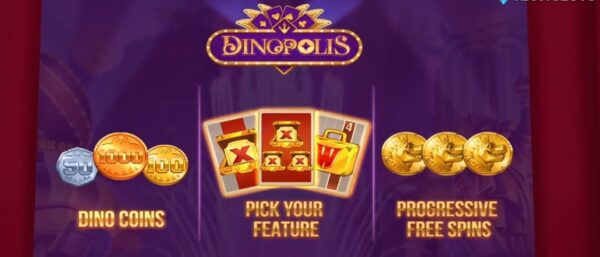 3. Collecting coins.
In the bonus game mode, special collectible coins are collected.
When filling the scale of such coins, the player gets a choice of an additional function, as well as a choice of additional free spins.
Then the coin counter is reset and collection starts from the beginning.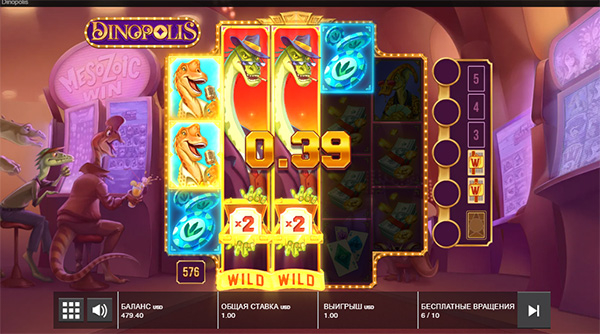 Technical information.
Paylines: 576
Maximum payout per spin: x50000 – manufacturer's limit
Release date: 22/04/2021
Opinion.
Slots with a choice of functions at the beginning of the bonus game are not a new topic.
But in Dinopolis, the player can only get those functions with which he can get high multiplication of the bet, which is also evidenced by the serious maximum payout per spin – up to x50,000 from the bet!