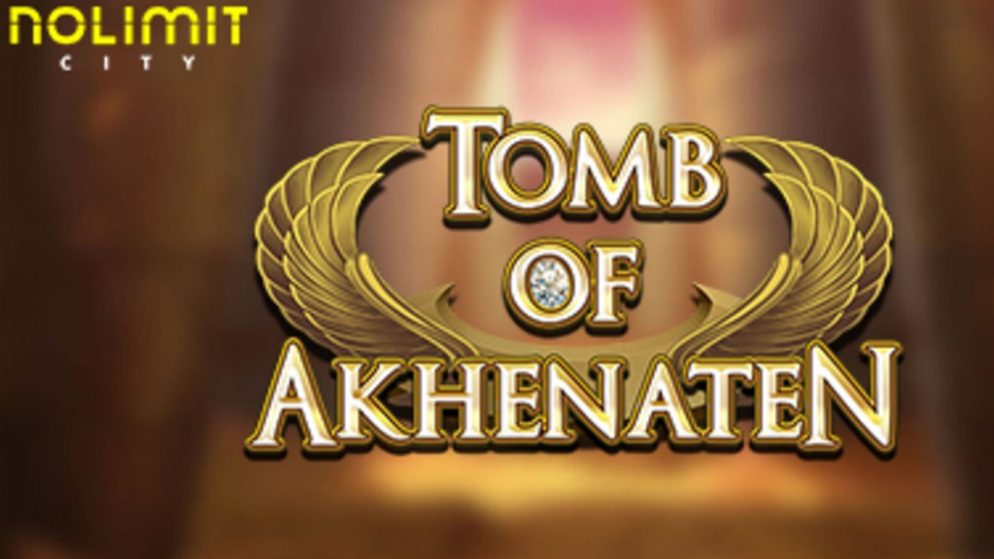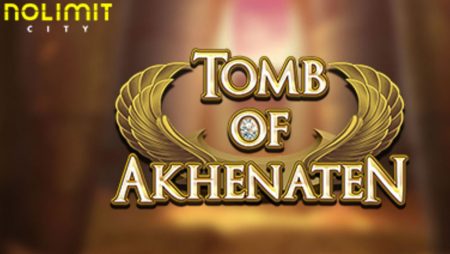 New slot from Nolimit City!
General information.
The slot has from 5 × 3 to 5 × 5 reels, from 243 to 3125 paylines, a bonus game purchase mode, and the maximum payout per spin can reach x26261 of the bet!
Functions and mode of the main game.
1. Winning combinations.
All symbols, regardless of value, are played from 3 pieces.
2. Wild symbol.
Substitutes any symbols exept Bonus symbols and has no value of its own.
3. Levels.
The game mode has 3 levels that start with a winning combination:
1st level.
A winning combination.
Expansion of reels up to 5 × 4 (1024 lines).
2nd level.
A winning combination.
Expansion of the reels up to 5 × 5 (3125 lines).
The appearance of the Wild symbol.
3d level.
Wheel of the Pyramid.
Final rotation.
All levels are one spin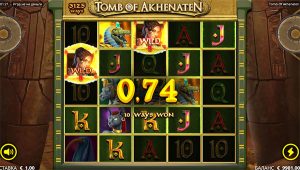 3. Wheel of the Pyramid.
This function starts at the last level.
If a special arrow of such a Wheel hits the top of the Pyramid, the player receives additional Wild symbols on this reel.
If the Wild symbol falls on an existing Wild in the cell, then a multiplier will be applied to such a symbol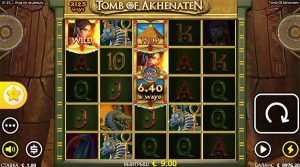 Bonus game mode.
1. Purchase.
If the player does not want to wait, then he can buy a bonus game at any time by clicking the corresponding button on the left side of the slot.
The purchase price is:
– x65 for 8 free spins.
– x105 for 12 free spins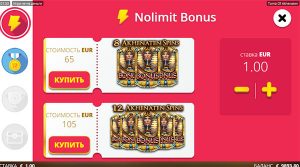 2. Normal startup.
In the normal mode, the bonus game starts when 3 or more Bonus symbols appear.
3. The number of free spins.
The number of free spins depends on the number of Bonus symbols dropped:
– 3 Bonus symbols = 8 free spins.
– each additional Bonus symbol = 2 additional free spins.
4. Multiplier.
Each winning combination increases the multiplier by a point.
The resulting multiplier is not reset between spins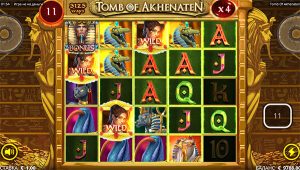 5. Levels.
In the bonus game mode, the same levels and conditions apply as in the main game mode.
6. Additional free spins.
Each Bonus symbol dropped will award 1 additional free spin.
Technical information.
Paylines: 243 to 3125
Maximum payout per spin: x26261 – manufacturer restriction
Bonus game cost:
– x65 from 8 free spins bet
– x105 from 12 free spins bet
Release date: 15/12/2020
Opinion.
Another novelty from Nolimit City with the purchase of a bonus game in several variants!
Perhaps Tomb of Akhenaten differs from some of the top Nolimit slots, and it has up to x26261 of the bet!
It is possible to get big wins only in the bonus game mode.