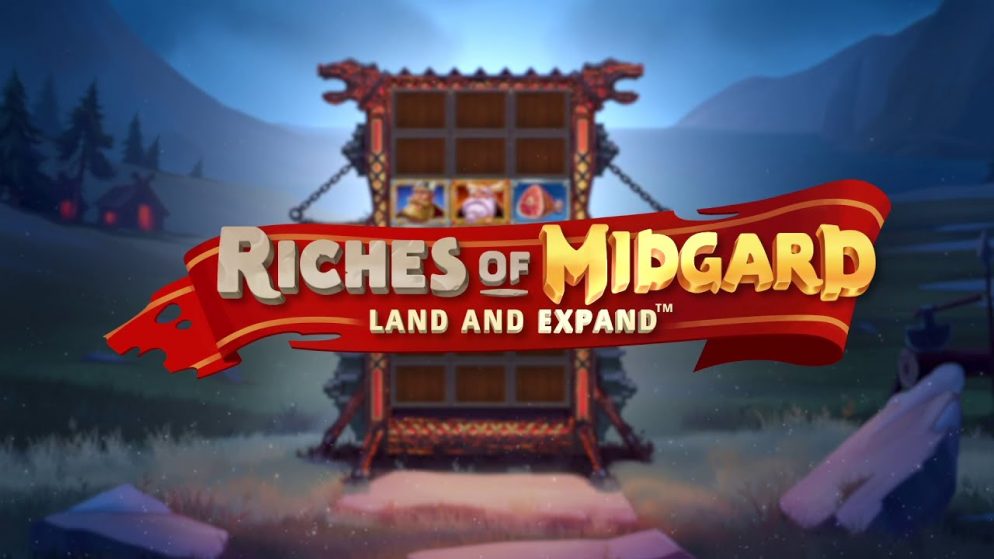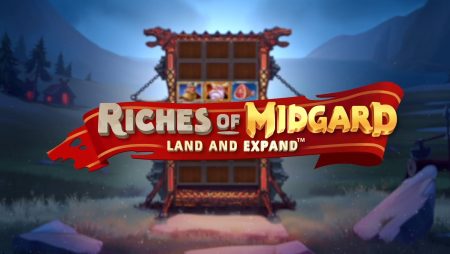 General information
The slot has from 3 × 3 to 3 × 5 reels, from 9 to 29 paylines, and a bonus game purchase mode!
Functions and mode of the main game
1. Winning combinations and playing field.
Low-value symbols are played if 3 pieces drop, and high-value symbols – 2 pieces. In the main game mode, the playing field is always 3 × 3 and 9 paylines.
2. Stacks of symbols.
Symbols can appear in stacks, occupying the entire reel, including the enlarged one.
3. Wild symbol.
It can only be dropped in the bonus game mode.
4. Additional cells.
There are two additional cells on the left and right sides of the playing field. The symbols in such cells do not add a winning combination, but they trigger re-spins.
5. Re-rotation.
The re-spin is triggered if additional cells contain the same symbols, as well as such symbols appear on the main reel in an amount of at least 2 pieces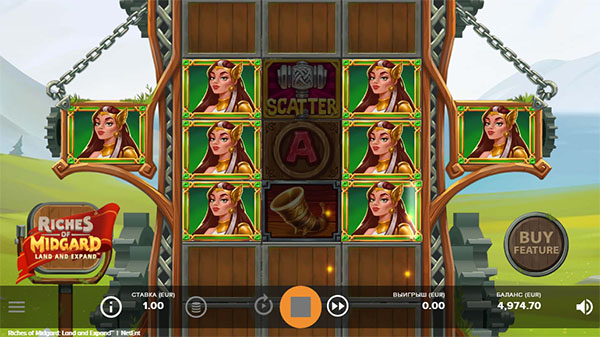 6. Expansion of the symbol.
The symbol that triggered the re-spin will expand on the main reels.
In this mode, you can get all the reels occupied by the same symbols.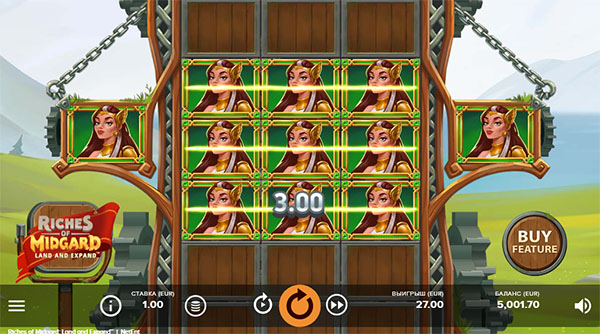 Bonus game mode
1. Purchase.
If a player does not want to wait, he can buy a bonus game at any time by clicking the corresponding button on the right side of the slot. The purchase price is always x80 of the bet.
For example: a $ 1 bet bonus game will cost $ 80.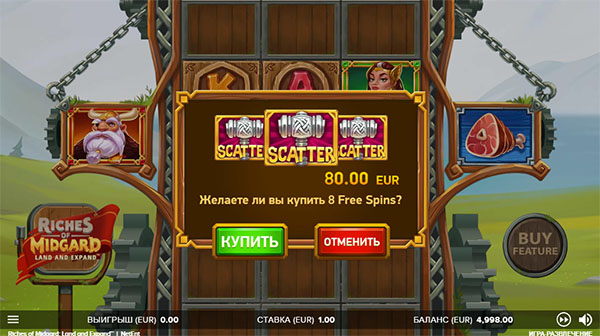 2. Regular startup
In regular mode, the bonus game starts when 3 Scatter symbols appear.
3. The number of free spins
The number of free spins is 8, with the possibility of increasing them.
4. Wild symbol
Wild can only drop out in the left additional cell, replacing 1 symbol and increasing the chances of starting a re-spin.
5. Opening additional cells
The opening of additional cells is carried out using 3 Scatter symbols dropped on the reel. Cells open from the top or bottom until the playing field is 3 × 5 (29 lines).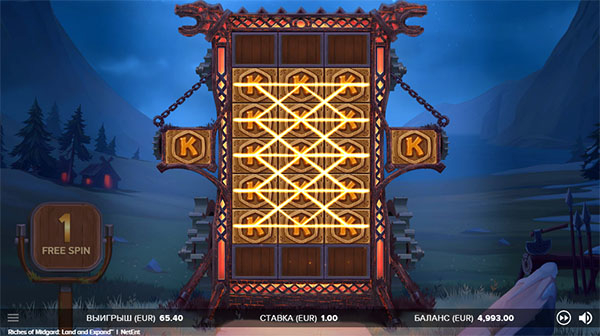 6. Additional free spins
Each scatter drawn will award 2 additional free spins.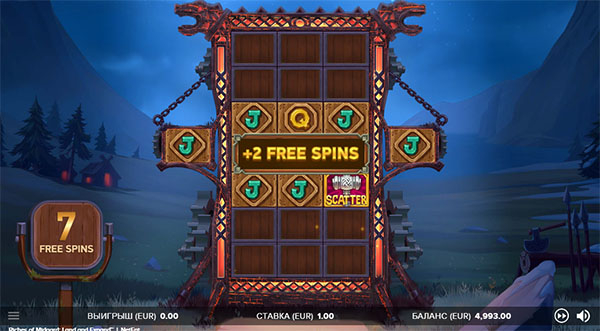 Technical information
Paylines: 9 to 29.
Maximum payout per spin: x435 – all reels occupied by top symbols in the bonus game mode.
Bonus game cost: x80 of the bet
Release date: 15/12/2020
Opinion
A very creative novelty with the purchase of the bonus game!
To get a good win, you need to get all the reels occupied by the top symbols in the bonus game mode.
Such reels will bring you 29 lines x435 of your bet at a time!