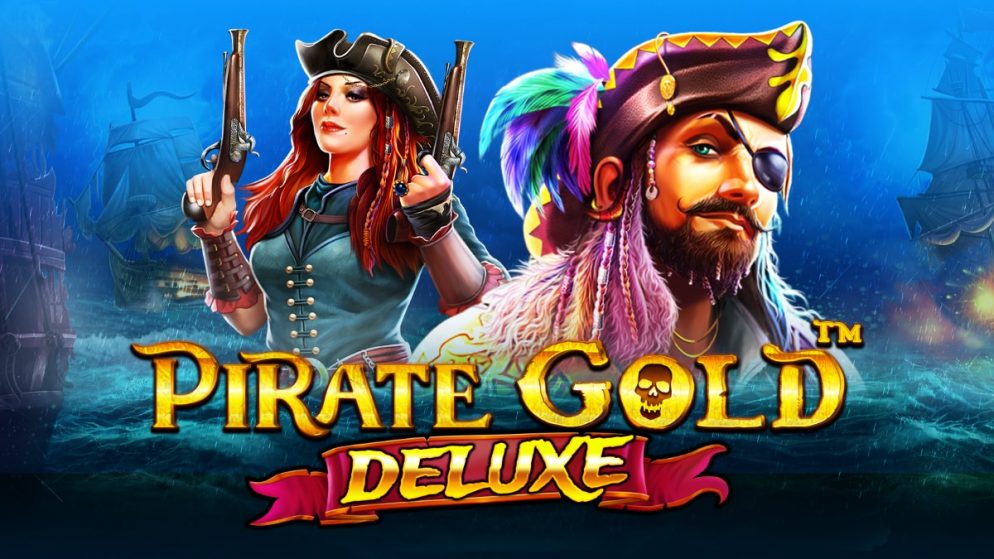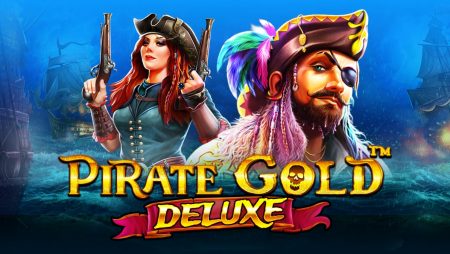 New from Pragmatic Play!
General information.
The slot has 5 × 4 reels, 40 paylines, a bonus game purchase mode, and the maximum payout per spin can reach x15000 of the bet!
Functions and mode of the main game.
1. Winning combinations.
Low value symbols play from 3 pieces, and high value symbols – from 2 pieces.
2. Stacks of symbols.
Symbols can appear in stacks, occupying the entire reel.
3. Wild symbol.
Substitutes for any symbols other than Bonus symbols and has no value of its own.
Wild can appear on reels 2, 3, 4 and 5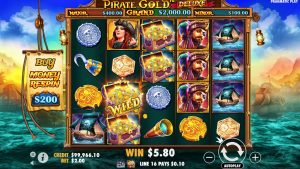 Bonus game mode.
1. Purchase.
If the player does not want to wait, he can buy a bonus game at any time by clicking the corresponding button on the left side of the slot.
The purchase price is always x100 of the bet.
For example: a $ 1 bet bonus game will cost $ 100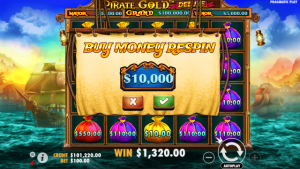 2. Normal startup.
In normal mode, the bonus game starts when 8 or more Bonus symbols appear.
The maximum possible number of Bonus symbols that trigger the bonus game is 19.
3. The number of free spins.
The initial number of free spins is 3, but each new Bonus symbol dropped returns the number of spins to its original value.
4. Standard Cash Bags.
The Standard Cash Bags, which also trigger the bonus game, have cash prizes.
5. Extra Bags.
In addition to the standard Money Bags, Bags with additional functions can also drop out in the bonus game mode:
a. Purple Bag.
Collects the value of all Money Bags that triggered the bonus game.
b. Red Bag.
Collects the value of all monetary symbols that are currently present on the playing field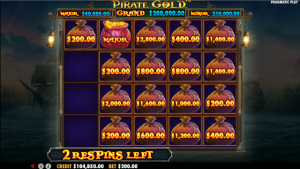 c. Green Bag.
Award the bonus game multiplier.
The options are x2, x3, and x5.
d. Chest.
Restarts the bonus game after the end of the current one.
When restarting, initially the same symbols remain as when the bonus game was launched.
After the bonus game is over, all received cash prizes are added up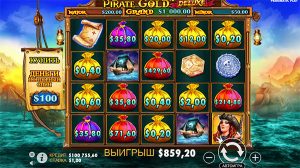 6. JackPot.
JackPot has the following meanings (excluding possible bonus game multipliers):
– Minor = x50 of the bet.
– Major = x200 of the bet.
– Grand = x1000 of the bet.
Technical information.
Paylines: 40
Maximum payout per spin: x15000 – manufacturer's limit
Bonus game cost: x100 of the bet
Release date: 12/11/2020
Opinion.
The second version of "Pirates" from Pragmatic Play, which can be safely considered a light version of the Money Train 2 slot!
Of course, payouts of up to x50000, like Relax Gaming, are not provided here, but x15000 is also something!