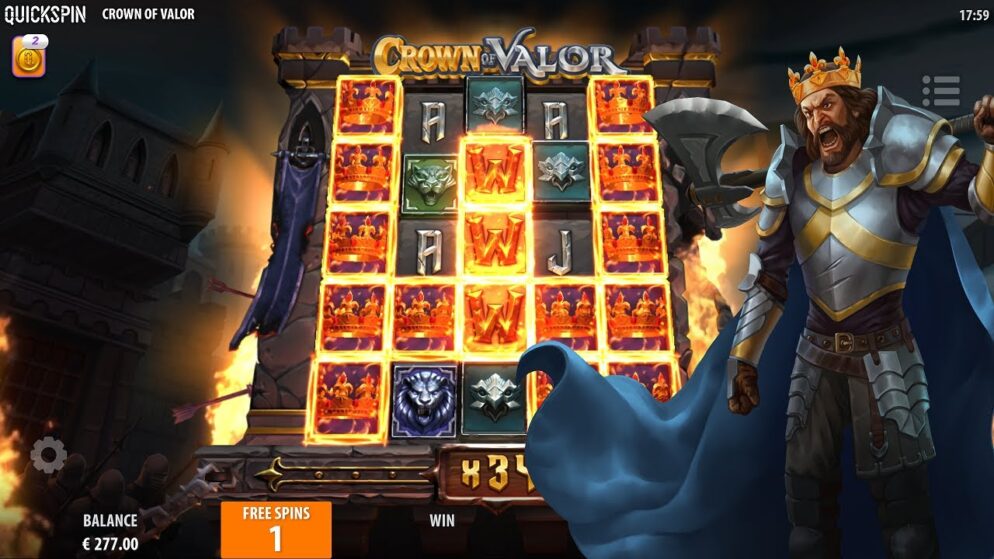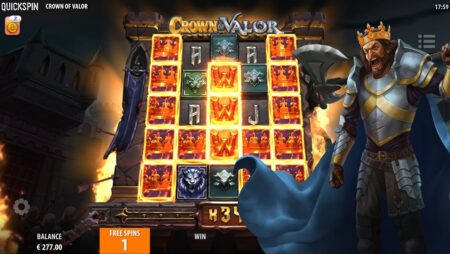 New from Quickspin!
General information.
The slot is a cluster slot, it has a bonus game purchase mode, the maximum payout per spin can reach x15619 of the bets!
Functions and mode of the main game.
1. The playing field and winning combinations.
The playing field has dimensions of 5 × 5 (25 cells).
Symbols are played if they border on each other from 5 to 12 pieces.
Symbols over 12 are charged as 12.
2. Destruction of winning combinations.
Winning combinations are destroyed, and new symbols are dropped in their place.
This is part of one spin.
3. Wild symbol.
Replaces any symbols other than Scatter symbols and has no value of its own.
4. Additional appearance of Wild.
The Wild symbol is guaranteed to appear if a winning combination is destroyed.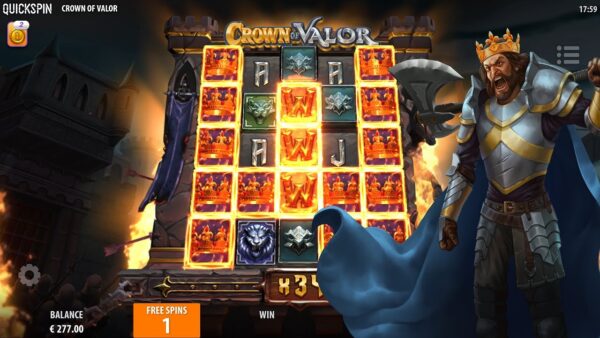 5. Spin multiplier.
Each dropped Wild symbol increases the spin multiplier by 1 point.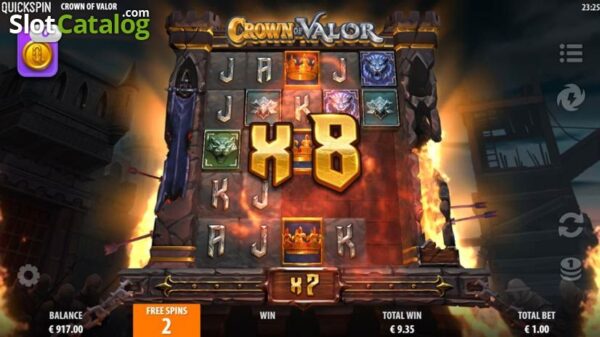 6. Collecting winning combinations.
Each destroyed winning combination fills the scale on the right side of the slot by 1 point.
7. Random Wilds.
After the counter of winning combinations has been completely filled (18 bars), the player receives 4 Wild symbols, after which the collection begins anew.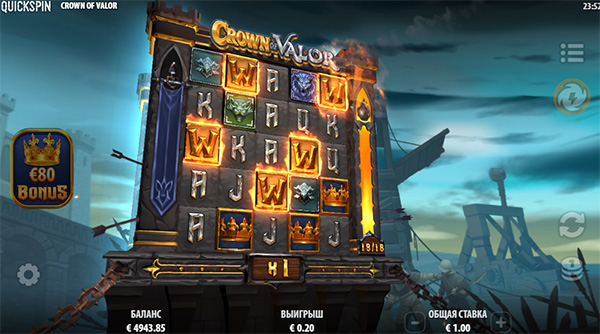 Bonus game mode.
1. Purchase.
If the player does not want to wait, then he can buy a bonus game at any time by clicking the corresponding button on the left side of the slot.
The purchase price is always x80 of the bet.
For example: a $ 1 bonus game will cost $ 80.
2. Normal startup.
In normal mode, the bonus game starts when 3, 4 or 5 Scatter symbols appear.
3. The number of free spins.
The number of free spins depends on the number of scatter symbols dropped:
– 3 Scatter symbols = 10 free spins.
– 4 Scatter symbols = 14 free spins.
– 5 Scatter symbols = 18 free spins.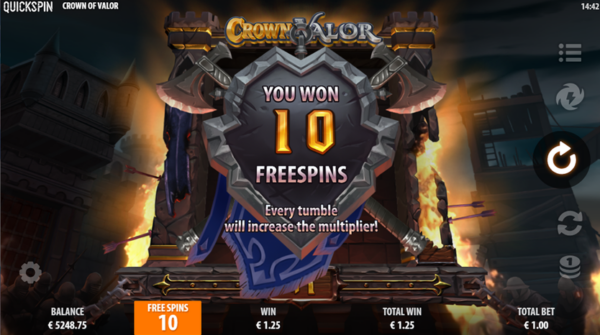 4. Multiplier.
In the bonus game mode, the multiplier increases both with the played Wild symbol and with any destruction of the winning combination.
The resulting multiplier is not reset until the end of the free spins.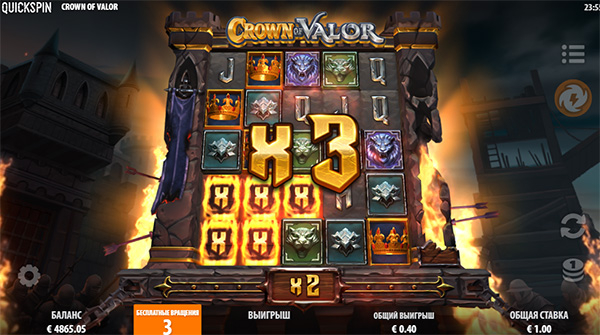 6. Additional free spins.
Each scatter drawn will award 1 additional free spin.
Technical information.
Winning combinations: from 5 symbols
Maximum payout per spin: x15619 – manufacturer restriction
Bonus game cost: x80 of the bet
Release date: 09/03/2021
Opinion.
The first slot from Quickspin, presented in a new interface, with a decent maximum payout per spin up to x15619, and also with the purchase of a feature!
You can collect a good multiplier both in the main mode and in the bonus game mode.
As for collecting winning combinations, this function, with a certain amount of luck, can produce a good multiplication of the bet.